Sleepy Dreams Herbal Tea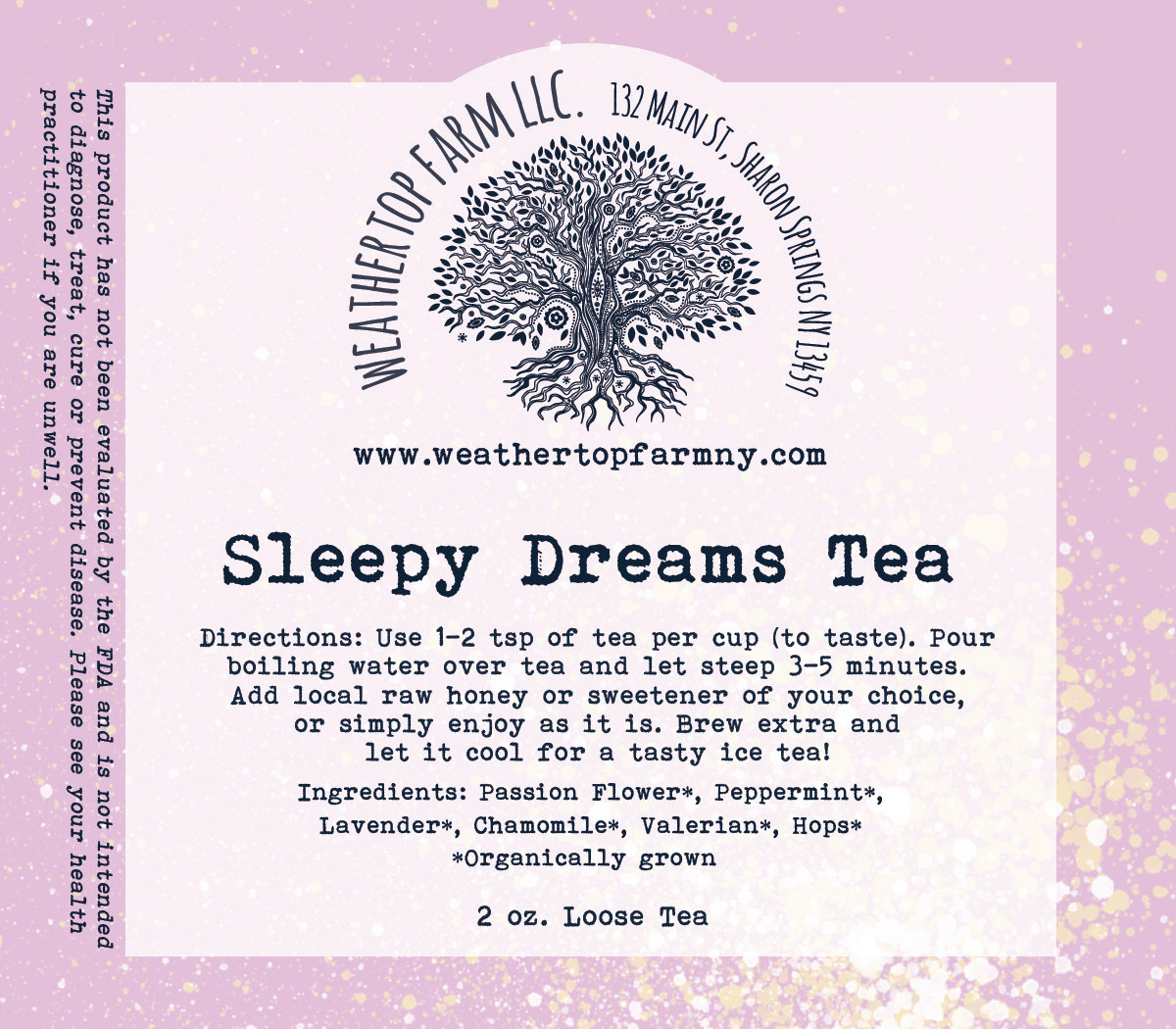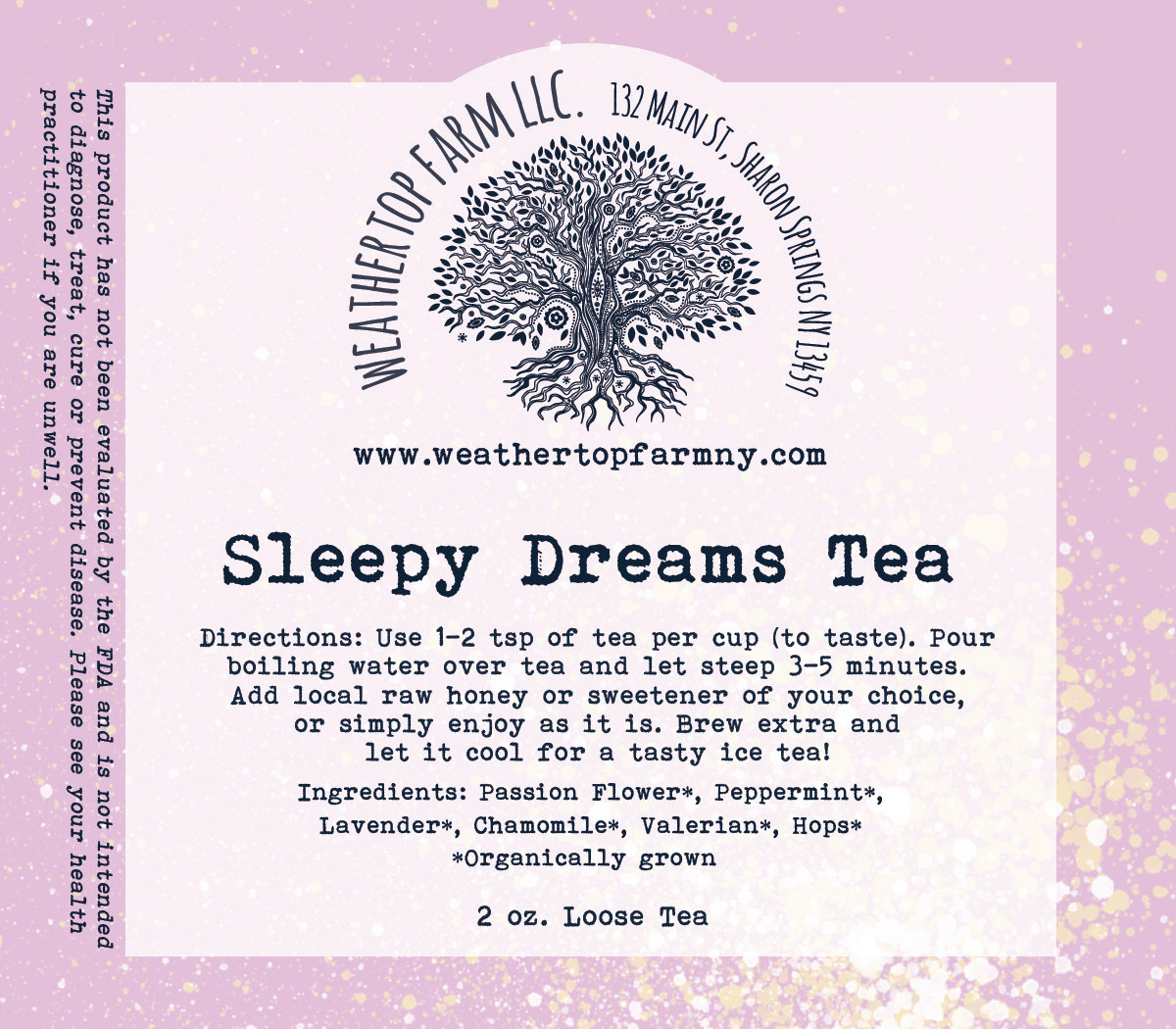 Sleepy Dreams Herbal Tea
A flavorful and relaxing tea including locally grown organic ingredients from our farm. Includes passion flower, peppermint, lavender, chamomile, valerian, hops, and mugwort. These herbal allies will help you relax before sleep while mugwort gives a touch of lucid dreams. This is a loose tea and we will include a reusable fabric tea bag for your use. Tastes best with a spoon of local raw honey! 2 oz of tea.

To Use:
Simply add 1-2 Tbs to a cup, pour in boiling water and let steep for 3 minutes or so. Then strain, add honey or sweetener of choice, and enjoy!

These statements have not been evaluated by the FDA. These products are not intended to diagnose, treat, cure or prevent disease. Please see your medical practitioner if you are unwell, pregnant, or in need of medical advice.